IMPORTANT INFORMATION re. BUILDING ACCESS & PARKING
REGULAR BUSINESS HOURS: Mon-Fri from 9:00 a.m. to 5:00 p.m. please enter via the main entrance (double doors), check-in with reception and they will direct you to our waiting area.
ALL OTHER TIMES: please enter via the single door nearest Ainslie St. (reads 56 Ainslie St. N. above the door), ring our doorbell or text us and we will let you in.
PARKING: There are only 4 on-site visitor parking spots immediately next to the main entrance (can only park one car deep). Ainslie St. has plenty of 2 hr. and all-day parking. Other parking options such as at City Hall can be viewed by going to our website's "Locations" page and clicking on the parking link.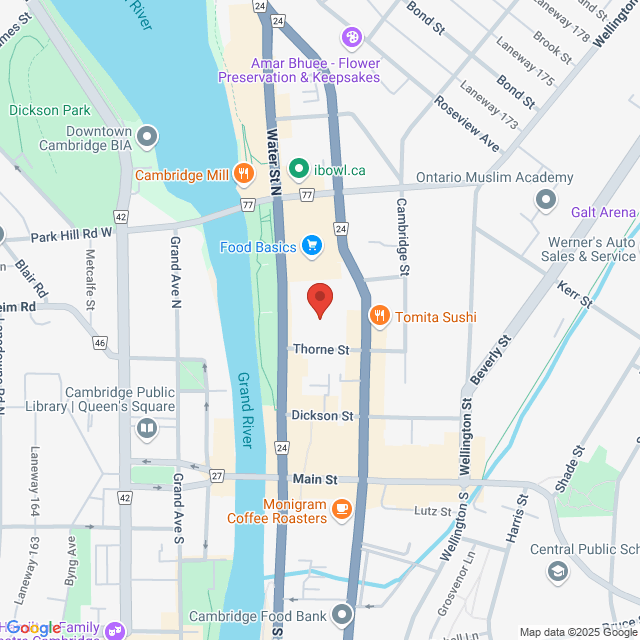 Galt Massage Therapy - Galt Massage Therapy
19 Thorne Street, Cambridge, ON, N1R 1S3
---
Our Locations